Seminars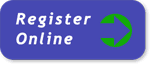 ---
Call for Instructors
The Education Committee is currently seeking qualified individuals who would be willing to instruct these sessions.
If you would like to take advantage of this opportunity, or if you know of someone who might, indicate this interest by providing the information requested on the Call for Instructors form and returning it to the address or fax number noted on the form, Attention: Education Director.
---
(In conjunction with PASC and CAPPA)


Date:

October 20, 2015

Location:

University of Calgary (Downtown Campus, Computer Lab 232)
906 - 8 Avenue SW

Time:

8:00 am - 4:00 pm
Registration desk opens at 7:30 am


Fee:

PJVA members: $500.00 + GST
Non members: $575.00 + GST
(Note that PJVA reserves the right to cancel if minimum numbers are not met.)


Registration:

The objective of this course is to provide a step by step method in performing 13th month adjustments. It also provides an excellent refresher for intermediate and senior individuals who are looking to refresh their skills. The morning will be dealing in general concepts, facility agreements, definitions and going over sample problems. The remainder of the course will have participants completing increasingly complex examples in a computer lab setting where you will build your own Equalization model.
Instructor:
Darren Reeves

Suggested attendees: The course is intended for individuals who have a few years of oil and gas experience and are looking to increase their knowledge in doing 13th month adjustments.



---
---
---
This one-day introductory level course is designed to provide an overview and basic understanding of Joint
Venture Auditing. It will review audit protocol and procedures, explain the PASC Accounting Procedures from
a joint venture audit point of view, analyze actual audit queries and include short workshops on actual joint
venture invoices. You will also review the rights and responsibilities of the operators and non-operators
involved in joint ventures.

This seminar is open to all oil and gas industry participants ranging from administration to land to operations to
accounting to corporate management. Some prior exposure to joint ventures would be helpful. Most suitable
for individuals involved in engineering, land operations, administration and accounting.
Instructor:
Brad Clarke
Date:

September 22, 2015


Location:

The Calgary Petroleum Club, Devonian Room
319 – 5 Avenue SW

Time:

8:30 am - 4:00 pm
Registration desk and breakfast opens at 8:00 am


Fee:

(Includes course material, coffee and lunch)
PJVA members: $300.00 + GST
Non members: $400.00 + GST
(PJVA reserves the right to cancel if minimum numbers are not met.)


Registration:
---
PJVA is offering a full day seminar dedicated to the understanding of Construction, Ownership and Operation Agreements. The content is targeted to those who have a basic understanding of the CO&O's use in the oil and gas industry and will cover most aspects of the agreement. The material will be primarily focused on the 1999 PJVA Model CO&O Agreement and its usage.
Instructor:
Kevin Milner
Date:

October 8, 2015


Location:

Delta Bow Valley, Salon A/B
209 Fourth Avenue SE

Time:

8:30 am - 4:30 pm
Registration desk opens at 7:30 am


Fee:

(Includes course material, coffee and lunch)
PJVA members: $300.00 + GST
Non members: $400.00 + GST
(PJVA reserves the right to cancel if minimum numbers are not met.)


Registration: