Seminars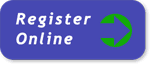 Call for Instructors
The Education Committee is currently seeking qualified individuals who would be willing to instruct these sessions.
If you would like to take advantage of this opportunity, or if you know of someone who might, indicate this interest by providing the information requested on the Call for Instructors form and returning it to the address or fax number noted on the form, Attention: Education Director.
---
(Returning due to popular demand)
(This course is now FULL)
This one-day seminar will provide an indepth look at all facets of managing the A & D process. Participants will walk through the entire A & D process from identifying properties within a Whitemap area to steps needed in the Pre-Close and Post-Close periods. Topics to be studied include:
Types of transactions
Impacts to the CO & O, Unit and Service agreements included in the "Whitemap" area
Review the differences between closing dates and effective dates and when industry recognizes these changes
Mail ballots and documentation needed to effect a sale
Participants will be provided with sample documents and have the opportunity to work through an A & D Case Study.
Instructor:
Robyn Lewis, Penn West; Martine O'Connor, Enerplus
Robyn is a longtime member of PJVA and a current PJVA Director. She is a unit administration and acquisitions and divestiture specialist with Penn West Exploration and has over thirty years of experience in the oil industry with eight years specializing in unit and A&D activities. Robyn has a Land Administration Certificate from SAIT as well as the PJVA Administration and Analyst Certificates through Mount Royal University.
Martine is also a longtime member of PJVA and a current PJVA Director. She is the Supervisor of Joint Interest Contracts at Enerplus Corporation and has many years of experience managing A & D activities.
Date:

September 23, 2014


Location:

University of Calgary Downtown Campus (Room 218)
906 – 8th Avenue SW

Time:

8:30 am - 4:30 pm
Registration desk opens at 7:30 am


Fee:

(Includes course material, coffee and lunch)
PJVA members: $300.00 + GST
Non members: $400.00 + GST
(PJVA reserves the right to cancel if minimum numbers are not met.)


Registration:
---
(This course is now FULL)
Due to popular demand, a session has been scheduled for November 25, 2014. Please register at https://securegs.com/pjva/
(In conjunction with PASC and CAPPA)

Date:

October 21, 2014

Location:

University of Calgary (Downtown Campus, Computer Lab 232)
906 - 8 Avenue SW

Fee:

PJVA members: $500.00 + GST
Non members: $575.00 + GST
(Note that PJVA reserves the right to cancel if minimum numbers are not met.)


Registration:
The objective of this course is to provide a step by step method in performing 13th month adjustments. It also provides an excellent refresher for intermediate and senior individuals who are looking to refresh their skills. The morning will be dealing in general concepts, facility agreements, definitions and going over sample problems. The remainder of the course will have participants completing increasingly complex examples in a computer lab setting where you will build your own Equalization model.
Suggested attendees:
The course is intended for individuals who have a few years of oil and gas experience and are looking to increase their knowledge in doing 13th month adjustments.
---
The JP-05 workshop will cover the following topics:
How capital and operating fees are determined using JP-05
Importance of disclosure, collaboration and negotiation
Case study for negotiation and determination of fees
Discussion of case studies
Regulatory issues relating to JP-05

This workshop will be in depth and include actual examples and case studies.
The facilitators for this workshop are the original authors of the JP-05 Report.
This workshop will be appropriate for anyone who is in a position that requires more knowledge in the negotiation and calculation of Gas Processing Fees.
Date:

June 17, 2015


Location:

The Petroleum Club (2nd Floor Devonian Room)
319 – 5 Avenue SW

Time:

8:00 am - 4:00 pm
Registration desk opens at 7:30 am


Fee:

(Includes course material, coffee and lunch)
PJVA members: $300.00 + GST
Non members: $400.00 + GST
(PJVA reserves the right to cancel if minimum numbers are not met.)


Registration:
---