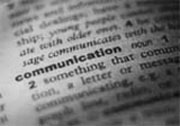 Current
/
Previous Sessions
EMS – "Limitation Periods in the Oil and Gas Industry"
Title:

"Limitation Periods in the Oil and Gas Industry"

Fees:

PJVA Members – Free
Non-members $10 +gst

Description:

Robert Martz and Paul Chiswell of Burnet Duckworth & Palmer LLP will give a legal overview of Alberta's Limitations Act as it applies in the oil and gas industry and address questions. What is the time limit to bring a claim? The Limitations Act sets the time limit when the "books are closed", although many JV agreements extend the time limit. How is the industry handling "leftover" items, including forgotten invoices, stale invoices, discovery of a systemic error, uncompleted 13th month adjustments, and unresolved audit queries?

Paul Chiswell
Paul Chiswell is a Partner at Burnet, Duckworth & Palmer LLP. Paul specializes in complex, high-stakes corporate and commercial litigation and arbitration, including oil and gas disputes. He has appeared before trial and appellate courts in Alberta, British Columbia, the Federal Court, and the Supreme Court of Canada.




Robert Martz
Robert Martz is a Partner at Burnet, Duckworth & Palmer LLP with a diverse practice that includes complex commercial, construction, and oil and gas litigation and arbitration work before national and international tribunals. Robert has appeared before all levels of court in Alberta representing clients in a wide range of matters and at the Supreme Court of Canada.

Date:

March 23, 2022

Time:
9:00 am – 10:30 am
Registration:
Click here to register!
---
We Need Hot Topics!
If you have any ideas for EMS discussion topics or presenters, please contact PJVA Director: Doug Klug:
(403) 605-3761
;
ddklug1@gmail.com
We would like to thank all those people who help us make these sessions so successful - the presenters for their time and energy in putting together the presentation, and the attendees for their participation, enthusiasm and suggestions. We are always looking for more ideas, suggestions and people to help facilitate the sessions.
Disclaimer:From time to time, PJVA sponsors events for its members and other interested individuals. The presentations at these events are intended to be used for information purposes only. The opinions expressed therein are those of the presenter and not necessarily the position of the Petroleum Joint Venture Association. PJVA assumes no legal liability or responsibility for the accuracy, completeness or usefulness of any of the presenter's information, products or process, whether oral or written, concerning the utility of all or any part of the presentation for any person's particular requirements and assumes no responsibility for any harm, however caused, from the use or misuse of all or any part of the presenter's information. PJVA makes no other warranty, express or implied, in fact or by law.